I haven't blogged since March of this year....REALLY?!? Man, I need to do it! I always say I will, and I am self proclaimed blog stalker and read MANY, so why don't I talk the time to write in mine???
I'll start with a small update on my family...
Justin-He works a ton, sometimes 15 hour days...but thats just the way it is right now. We get a long great, despite trying times.
Me-I try to be the best Mommy I can be. I am looking into going back to school (I finished my AA in 2010) and getting my registered nursing certification. My goal is to be a labor & delivery nurse!
Lexxie-Will be 5 in October and started kindergarten last month, she loves it. She is so smart and is already mastering some of her sight words.
Maxx-Nearly 2 1/2 yrs old and ALL BOY. He loves his Monster Trucks, diggers, buses, hot wheels, anything transportation really. He can show his age with a lovely temper tantrum in public, but he is the biggest sweetheart and so loving, especially with his Momma <3 p="p">Roxxie-8 months old and is our love bug. She is VERY attached to me, and I cherish that. She crawls all over, pulls up to stand and LETS GO! I predict an early walker in our near future! Yikes.
We trying to do as much stuff together as a family as we possibly can. We frequent the mall, and Chuck E. Cheese just to get out and about together. I coupon so our trips to C.E.C. are FREE, we eat before we get there, so I bring in token and even ticket coupons so we don't pay a penny! To sum it up, I love my family and we are doing pretty great.....mostly ;-)
Here are a few recent pics from our trip to the Los Angeles Zoo.....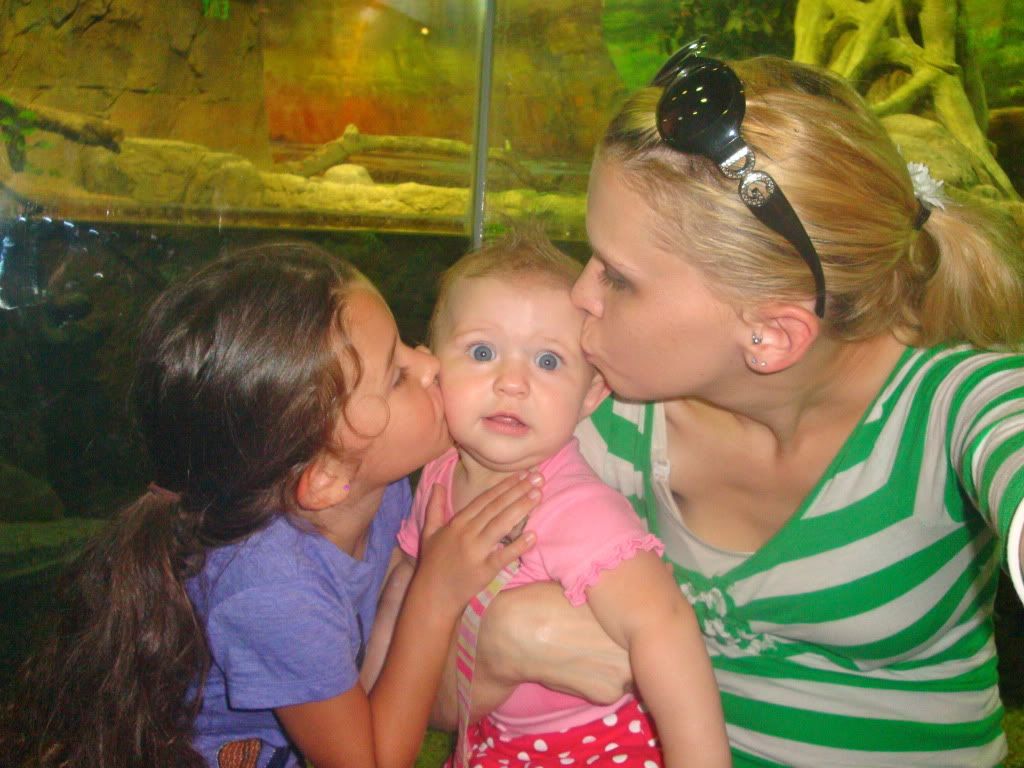 3>